They are highly organized, always ready for action, work almost around the clock and never take a day off. Employee of the month? Wrong. It's about moms, of course. And although some might think that raising a child is nothing difficult, we are well aware that women who take care of toddlers deserve the title of heroines. After all, every day they set off with their kids to conquer the world.
What is necessary to perform the duties of a supermom? In addition to huge amounts of love, patience and understanding, certainly an outfit worthy of a hero. And where can you find such "armor"? These 100% trend-compatible and made of high quality materials are waiting for you in the online store RebelKi.
RebelKi – fashionable, Polish brand with clothes for moms and children
What is RebelKi? It is a stylish place on the web, where you can buy really high quality clothes, both for yourself and for your kids. What is more, all products in the store are designed by appreciated Polish designers. Is it an option for every pocket? Definitely yes! Clothes for mom you will get clothes with this Polish label for really affordable money. Let us add that these are not the only advantages of shopping in this online boutique. So what else can we count among the advantages? The brand offers limited collections in a unique style. Deciding on a given design, you can be sure that every other mom will not have a similar dress in her closet – as opposed to restocking her closet in chain stores.
3 clothes from RebelKi store that every fashionable mom will love
Wondering which specific designs from RebelKi store are worth betting on right now? Especially for you we have chosen three gems, which will undoubtedly serve you not only in the coming spring season.
WIDE BLOAT
Although sweatshirts have never gone out of fashion, since the outbreak of the pandemic they have become the king of our closets. Comfortable and warm, we like to wear them not only at home, but also while going for a walk, meeting friends or even to work. Depending on what you combine this element of clothing with, you can use an outfit with it in the leading role for almost any occasion. Example? Pair the khaki Mikey Mouse sweatshirt from O La Voga (a similar one can be found in Chiara Ferragni's closet) with a black pleated midi skirt. You can also add classic black stiletto heeled boots. Complete the look with a trendy, dark kidney, slung over your shoulder. We guarantee that this look will be liked not only by your teammates (unless of course you work in a place where a specific dress code is required?), but also by your kid! And how to create a more casual look with such a sweatshirt? It-girls will mix this top with dark baggy jeans and add colorful sneakers and a baseball cap in a similar shade.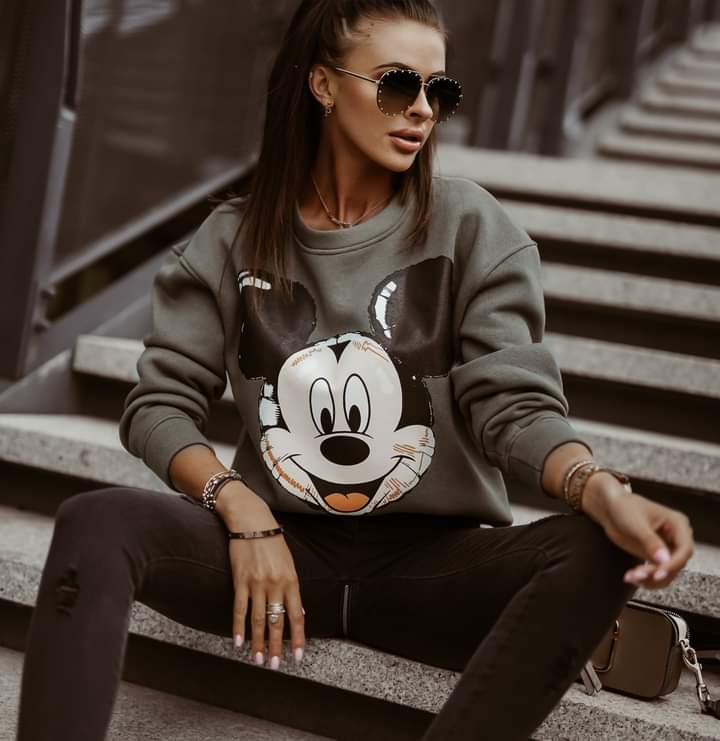 OVERSIZE DRESS
If you like more elegant proposals, but still not restricting your movements, we recommend taking a look at Bopoco's loose, black midi dress. Why will this dress turn out to be a great buy? The first point is its versatility. You can use such a design for many occasions, and thanks to the classic shade, you will combine it with almost all accessories. Another plus is the fact that your daughter… can have an identical creation. And if that wasn't enough, we'll just add that trapeze midi dresses are a great option for your pregnancy closet as well. Moreover, Bopoco will work well both in winter – with tights and heavy boots, and in spring – with colorful flip-flops.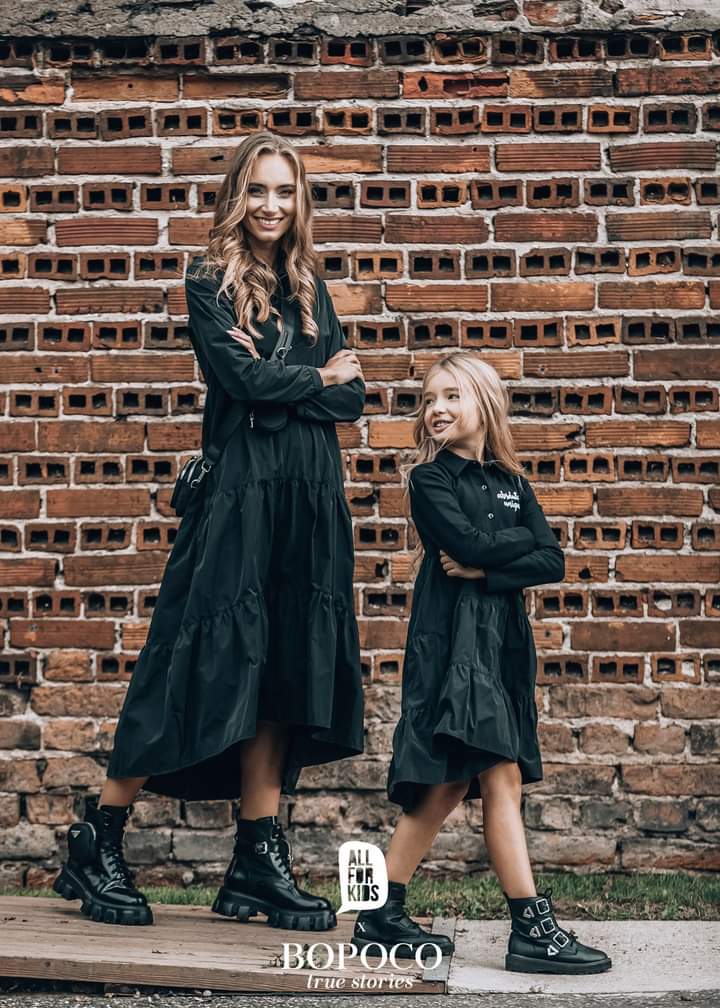 DENIM SHMISIJERKA
What else should go to the virtual basket of a stylish mom? Definitely the Bopoco denim schmisserie. Why we recommend taking a closer look at this project? Well, this is another proposition, which your daughter can have in her closet as well. Besides, this type of closet item is great for breastfeeding moms. You can also wear this product almost all year round – with a guarantee that it will not go out of style for a long time!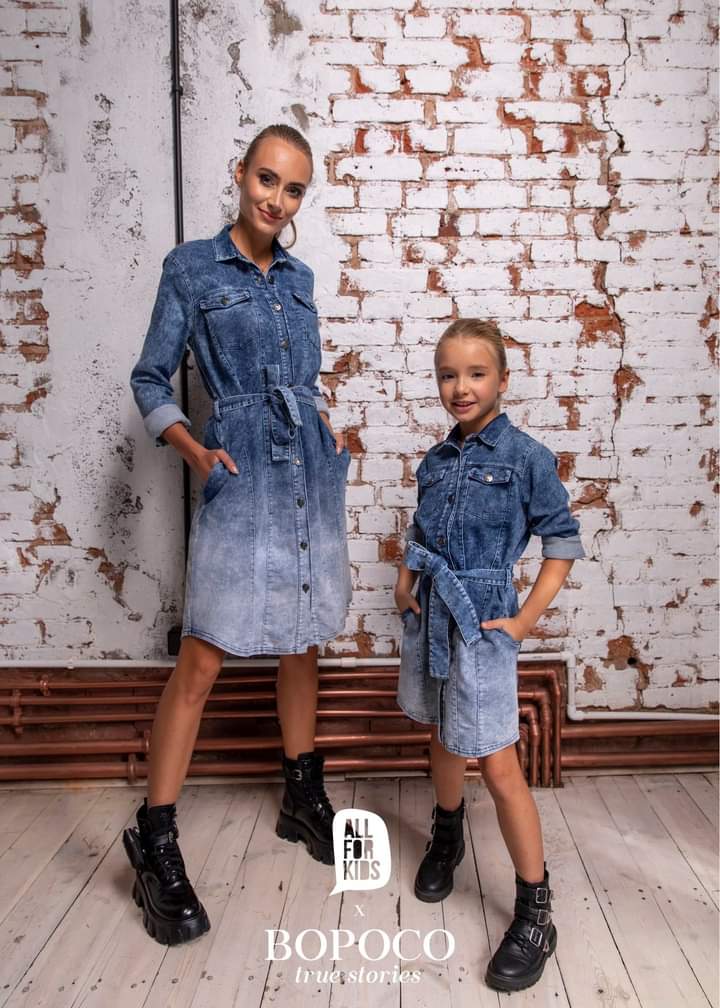 And which designs from the RebelKi store did your fashion heart start beating a little faster?
Read also: Are you looking for stylish accounts of moms-to-be on Instagram? We present one of them
Main photo: RebelKi press materials